PR samples provided for review
My local forecast for this weekend calls for snow (five to ten inches of it!) but here inside I have pretty flowers to look at thanks to Bohemian Glass Nail File, who sent me a few of their products to try out. These glass files have painted handles decorated with Swarovski crystals and come in a few sizes. The long ones here are a touch over 5 inches and the small travel size is about three and a half inches. (They also have pedicure files available on their website which are longer and wider and just as pretty.)
One of the first things I did was take a close look at the files from the side, to make sure they were the good kind ... not that I thought they weren't, just having been burned by a bad glass file back in the day that tore up my nails, I'm extra careful. I was reassured when I saw that little dip between the handle and the file end that means the texture is ground into the file, not sprayed on.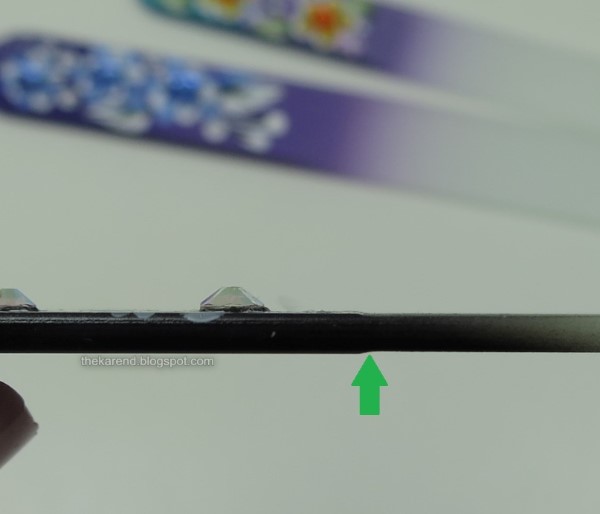 I've used these for two manicures now and like them a lot; they leave my tips smooth, with no little wisps left over like emery boards or sprayed on glass files can. They don't wear out; after heavy use, I just wash and let dry and they're good as new. Here's a closer look at the designs; if I were more skilled with nail art, I could see copying these for manicures.
The design on the travel file was my favorite; my eyes are hungry for color now that spring is almost here and this design has a nice mix of shades.
The files come with soft black cases to protect the filing surface (and protect other things in my purse or makeup kit from the filing surface).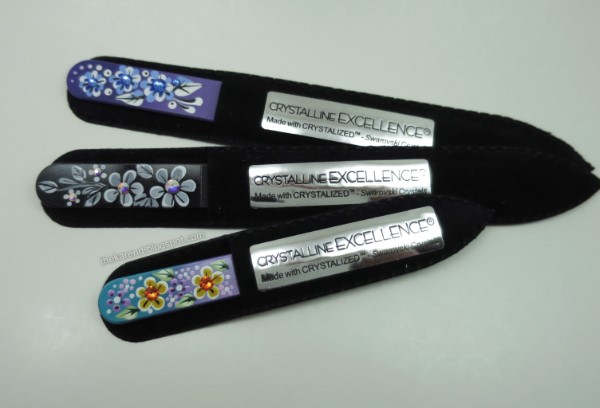 These files are made in the Czech Republic, which is known for fine glassware, but they ship out of California, which means I had my files only a few days after they were shipped.

Bohemian Glass Nail File Website  | Facebook | Instagram | YouTube  | Amazon

The files shown in this entry were provided free for review purposes. The content of the entry was not dictated by the provider, and I get to keep the files for my own use.
(Repost from Frazzle and Aniploish)